Keon Sex Machine
Keon is a game changer in interactive pleasure. With our all-new vacuum-lock-system dildo and Dildo Adapter, Keon can now pleasure anyone. Pair with the Keon Table Clamp to go hands-free and enjoy using the Keon Sex Machine in any position.
Sale price

$224.99

Regular price

$299.99
Keon by Kiiroo
Materials: ABS, PC, Silicone
Finish: 24 VDI + gloss
Size: 220 x 130 x 146mm / 22 x 13 x 14,6cm / 8,66 x 5,11 x 5,72inch
Weight: 1,1 Kg / 38,80oz / 2,425lb
Battery: 16,8V 700 mAh
Charging: 4 hours
User time: 30 min-2 hours depending on usage
Dildo Adapter
Material: ABS, Iron
Box height: 200mm / 20cm / 7.87inch
Box Depth: 90mm / 9cm / 3.54inch
Box Width: 90mm / 9cm / 3.54inch
Dildo Adapter Packaged inside the box height: 195mm / 19.5cm / 7.7inch
Dildo Adapter Packaged inside the box width: 88mm / 8.8cm / 3.46inch
Dildo Adapter Packaged inside the box depth: 88mm / 8.8cm / 3.46inch
*once removed from packaging and assembled the Dildo Adapter length is adjustable
Dildo Adapter weight with box: 250 grams / 0.55lbs / 8.8oz
Dildo Adapter weight without box: 205grams / 0.45lbs / 7.23oz
Vacuum-Lock-System Dildo (Black)
Material: Body-safe Silicone
Box Height: 202mm / 20.2cm / 7.95inch
Box Depth: 69mm / 6.9cm / 2.72inch
Box Width: 70mm / 7cm / 2.76 inch
Dildo Length: 190.5mm / 19.1cm / 7.5 inch
Dildo Diameter: 47mm / 4.7cm / 1.85inch
Dildo weight with box: 225grams / 0.5lbs / 7.94oz
Dildo weight without box: 193grams / 0.43lbs / 6.81oz
1 x Keon by Kiiroo
1 x Keon Dildo Adapter
1 x vacuum-lock-system Dildo (Black)
Your order will always be shipped discreetly and as quickly as possible.
Sometimes, delivery timescales may change. This depends on the volume of shipments in our warehouses and precautions couriers must adhere to - but we will always be working to get your order to you the fastest and safest way we can.
| | | |
| --- | --- | --- |
| Region | Delivery within | Order dispatch days |
| USA | 5-7 days | Monday to Saturday |
| Canada | 5-12 days | Monday to Friday |
| Australia | 2-5 days | Monday to Friday |
| Europe | 2-5 days | Monday to Friday |
| UK, Norway, Switzerland, Iceland | 8-15 days | Monday to Friday |
See below for more detailed information: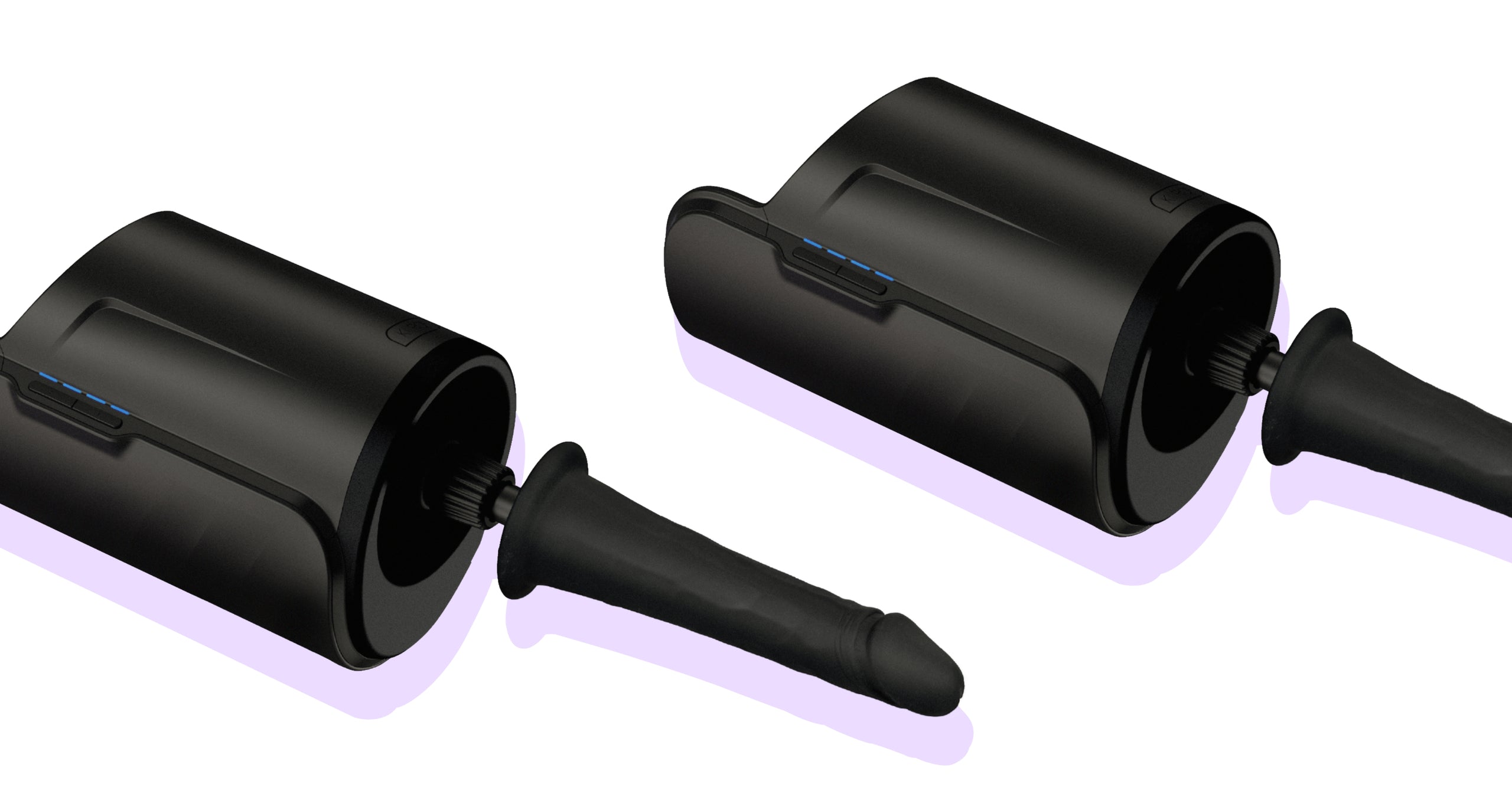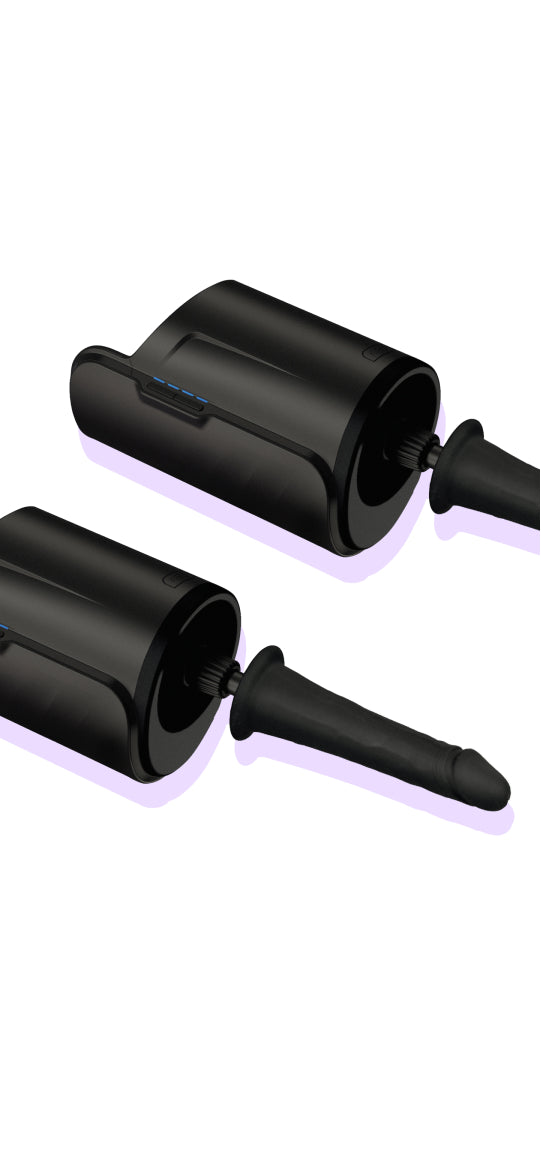 Keon, the world's smartest interactive device just got an upgrade, making it pleasurable for everybody.
Once you purchased your Keon, dildo adapter and vacuum lock dildo you can start assembling the Keon Sex Machine. *For hands-free pleasure we recommend purchasing the Keon Table Clamp with your order.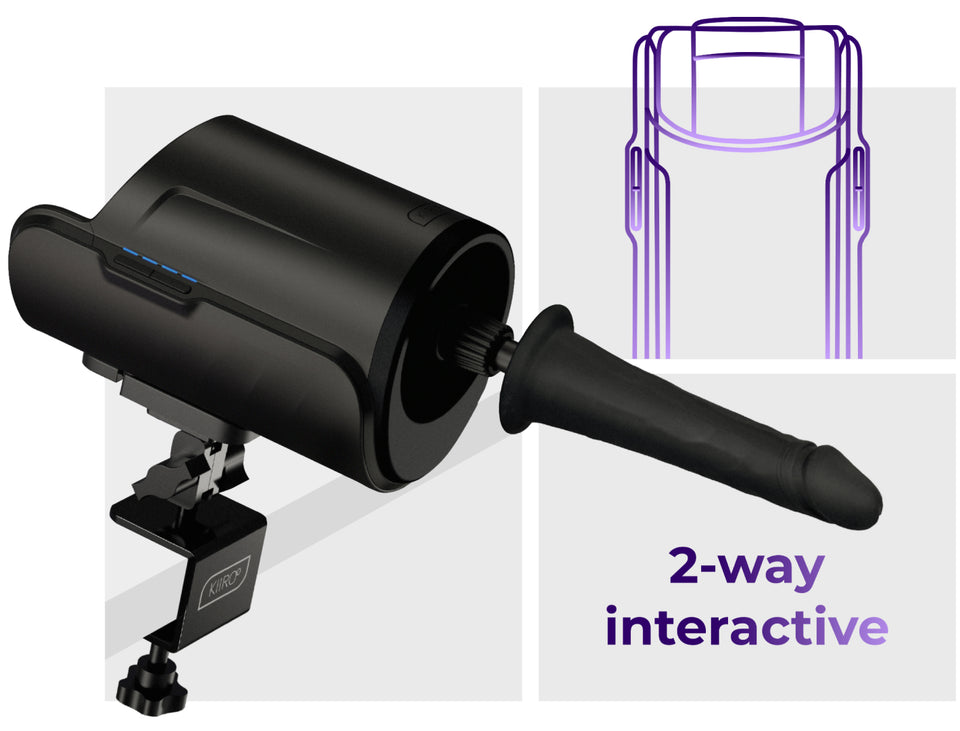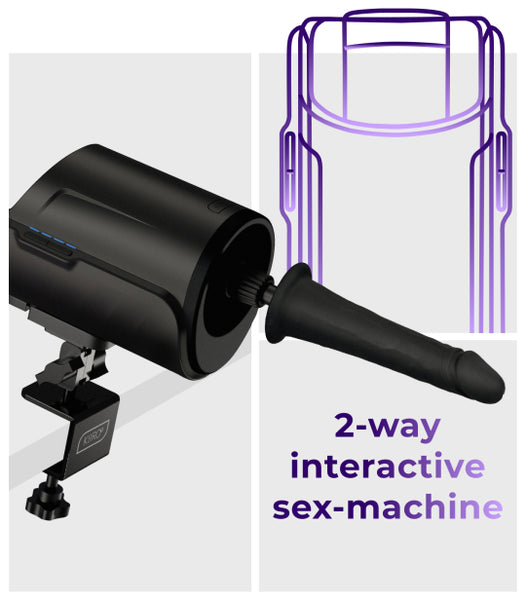 Two-way Interactive Sex Machine
Keon can now be enjoyed by anyone. The dildo and attachements turn Keon into an interactive Sex Machine, making Keon the most innovative Sex Machine in the world.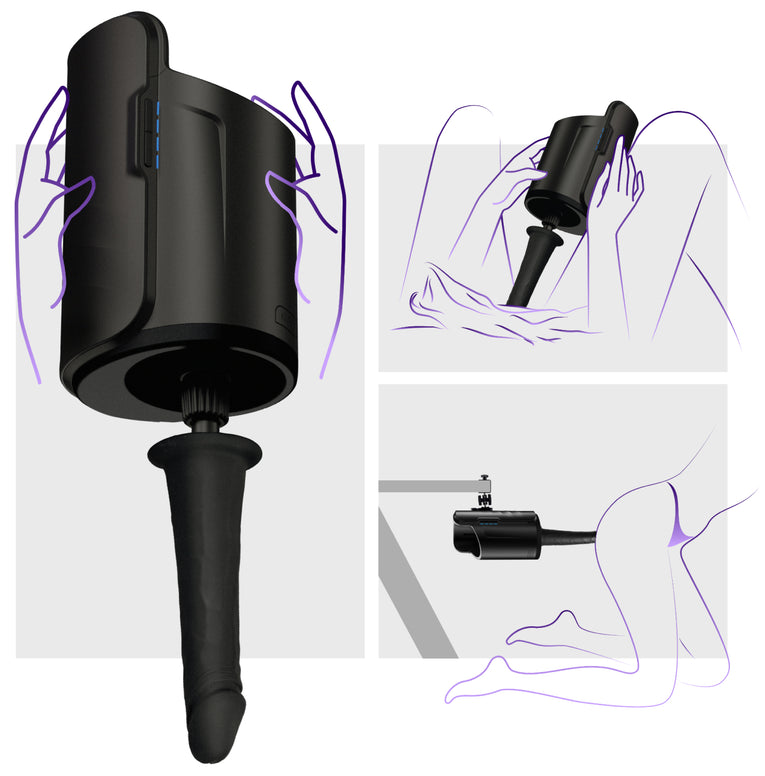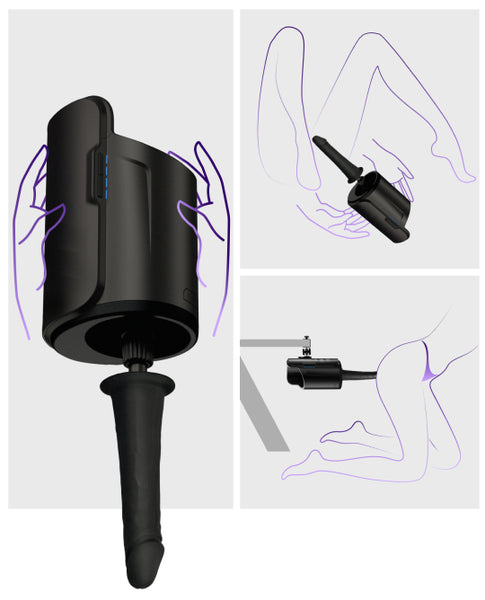 Use it any way you want
Use the Keon as a handheld Sex Machine, or go hands-free by purchasing the Keon Table Clamp to attach the Keon to any surface so you can use it in a variety of new and exciting ways.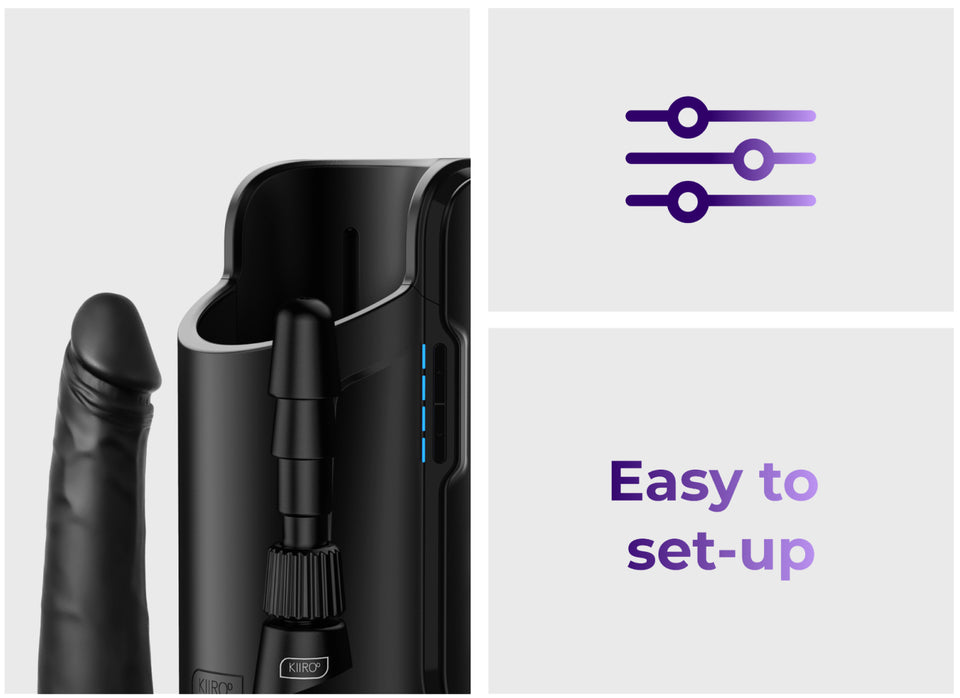 Easy Set Up
The Keon Sex Machine is ready to go in 3 to 5 simple steps. Clip the attachment into the Keon, attach your vacuum-lock dildo and lube up. If you pair it with the Keon Table Clamp, attach it to any hard surface, clip the Keon in place and enjoy!
The future of self pleasure is here
With a purchased subscription, get ready to connect your Keon and Dildo with all of the world's online adult videos. Nothing can stop you anymore from feeling every thrust from any of your favorite stars.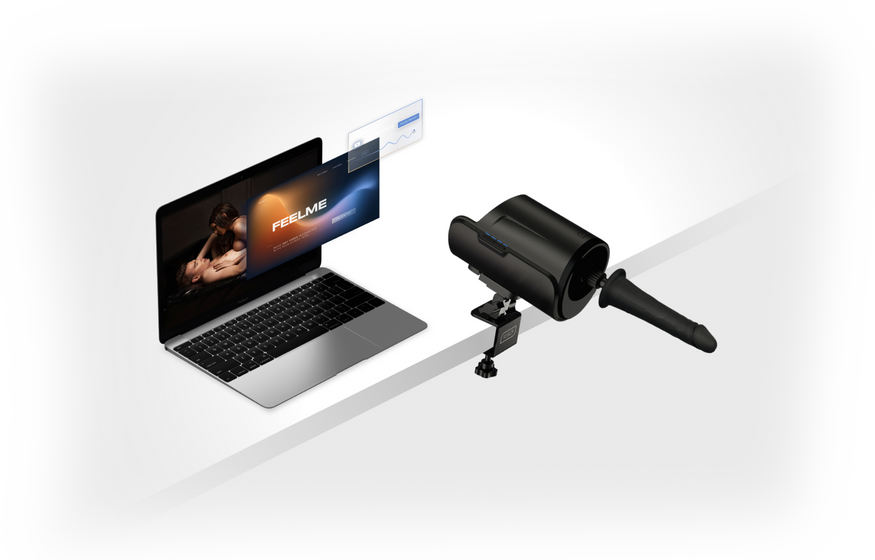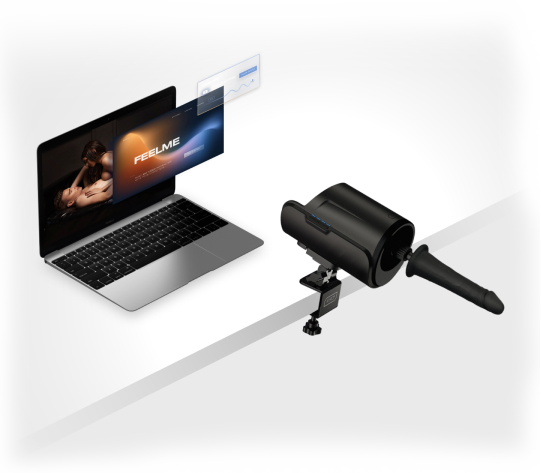 Discover your deepest self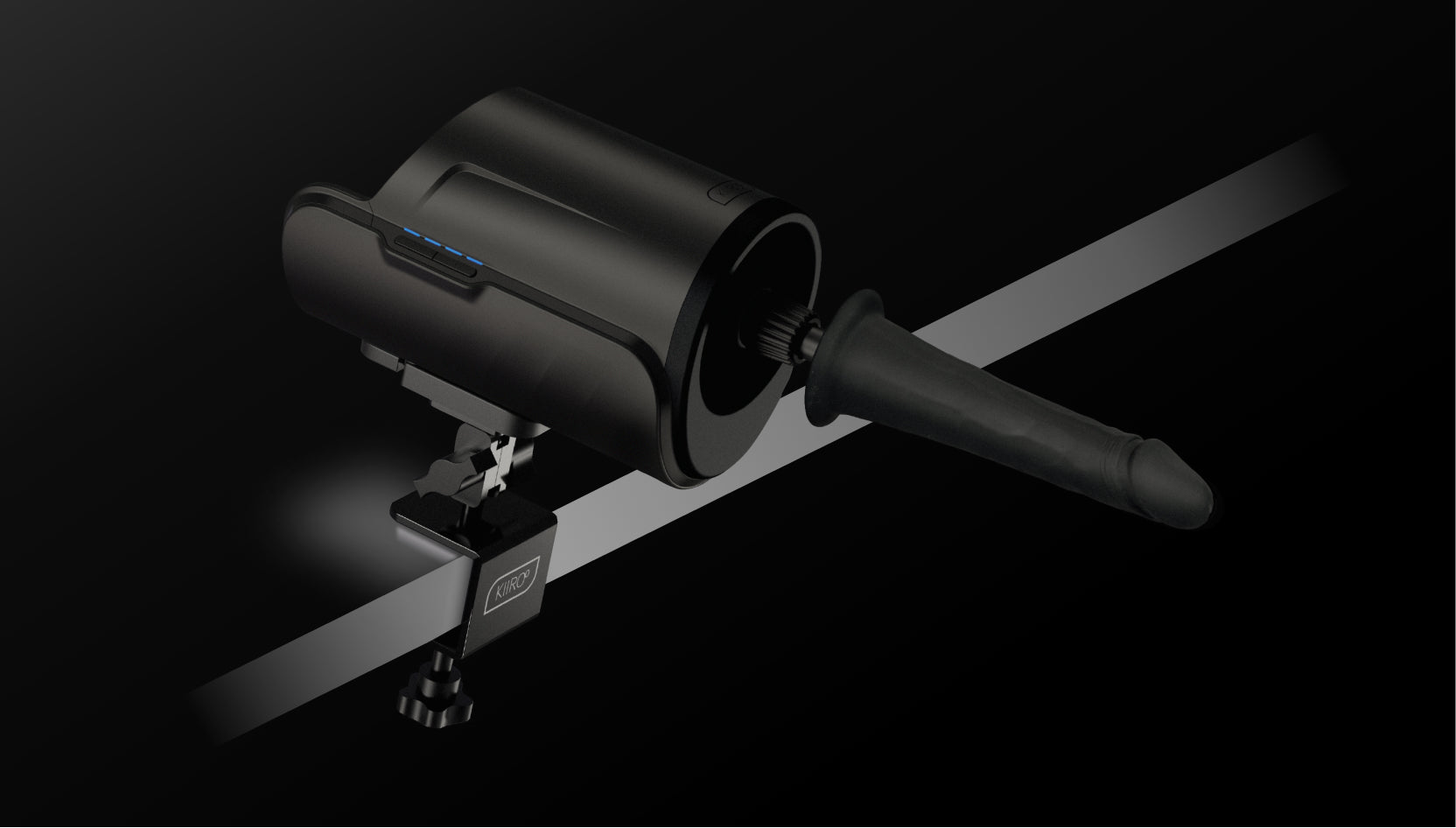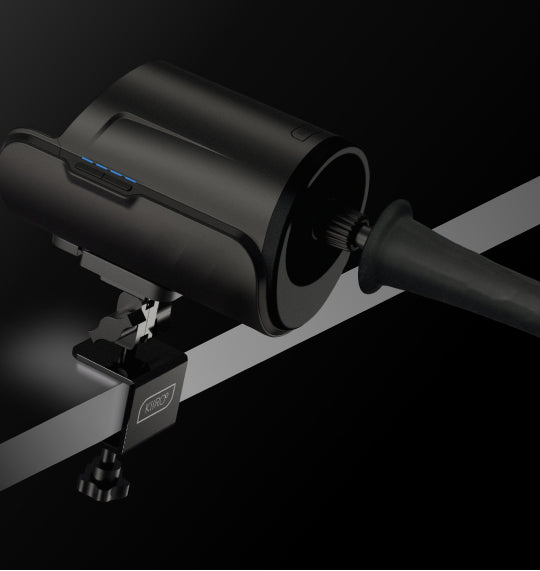 Keon is not just a masturbator or a Sex Machine, it is the smartest interactive device on the market to date. Connect to any adult video on the internet using FeelMe AI, or use the FeelConnect app to pair Keon to interactive webcam, Virtual Reality or your long-distance partner.