A Flight of Fantasy
Let's face it: No matter how awesome one's sex life may be there's just something innately exhilarating about adding a little bit of roleplay. The build-up to the scenario, the thrill of the pretense, and the eventual release all makes for one steamy encounter that will stay with you long after the costumes have been removed.
Involving more dungeons than it does dragons, sexual roleplay is the art of acting out a fantasy together in an erotic or sexual manner. What makes it better is if you add sex toys for couples into the mix!
As you can imagine, the possibilities are near endless when it comes to surprising your partner with a sexy escape from reality. However, we're personally partial to the following 10 sexual roleplay classics (with a few new ideas put in for kicks).
1. The Secretary and Her Boss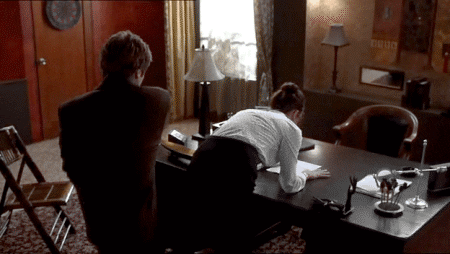 (This one works especially well if your partner already wears a suit to work).
When you partner next come home from a hard day's work, surprise him by transforming into his own sexy secretary. Your home is the office and he's struggling with his latest project. If only there was some way to relieve his built-up frustrations…
Bonus points for this roleplay scenario being quick to set up. All you need is a smart-but-revealing suit, some high-heels, glasses, and your best "sir".
2. The Maid and Hotel Guest
Another classic and a great reason to buy yourself a fun new sexy outfit.
Set the scene so that your partner comes in to find you bent over dusting, or doing something equally provocative.
From there you can either pretend that you're horribly behind on your cleaning and should be punished accordingly or you can keep on seductively going about your business until he makes the first move. The choice is yours.
3. The Schoolgirl and Teacher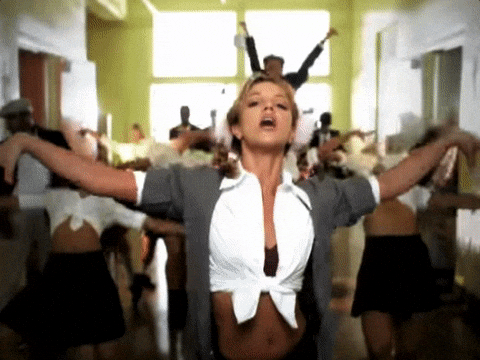 Sometimes the most compelling fantasies can be the ones that we would never condone in real life. The Teacher and pupil has to be one of these and this added air of social taboo just adds to its sexual potency.
Another minimalist roleplay (a revealing shirt, a short skirt, and some pigtails should do the trick), surprise your partner with your newfound look before establishing the scene. You're the troublesome student in class and you're behind held behind for detention. As you misbehave your teacher must find new ways to put you in place.
Make sure to keep a sturdy wooden ruler close by for those much-needed spankings too.
4. The Hollywood Starlet and the Dedicated Fan
Does your partner have a favorite Hollywood actress? Someone he can't take his eyes off of when she's on screen?
Take the time to get dressed up like this movie icon and recreate one of his favorite movie scenes. He'll no doubt show his approval during.
5. The Air Hostess and the Passenger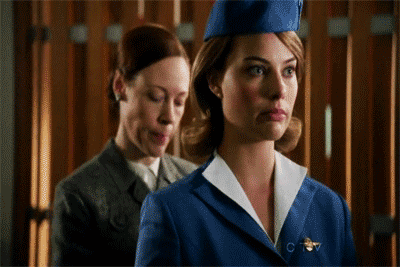 Another great one for getting in that sexy costume, you're the air hostess and he's the passenger getting settled in for a long flight.
With your stunning outfit and desire to please you settle your passenger in ready for a special form of in-flight entertainment (VIPs only).
This is also a great way to join the mile high club without fear of being caught in the act (or having to cramp yourself into one of those dreadful toilet compartments).
6. The Homeowner and the Delivery Man
Ask your partner to bring home some takeout and get yourself dressed in whatever lingerie you feel would work best. Then, when he arrives, pretend that he's the takeaway delivery man and you're the sexually eager homeowner looking for someone to help satisfy a different kind of appetite.
Just make sure that the takeaway you get can be reheated: You'll need it after a long session of lovemaking.
7. Strangers At a Bar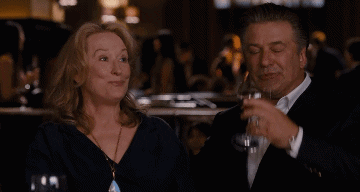 This one is like a date night and a roleplay experience all rolled into one.
Invite your partner out for the night and agree to meet at the bar. From there you can begin to act out meeting again for the very first time.
Texting your partner in advance to fill him in on the basics of the scenario might be a good idea but there's no reason as to why you can't surprise him with that once he's got there.
8. The Superhero and Saviour
Superheroes are all the rage right now meaning there's no shame in indulging in your own super-charged evening (plus the costumes are easy to rent). Fun fact: Wonder Woman is powerless if bound in rope. Why not pretend to be all tied up and have your partner come in to save you? Alternatively, have a costume for him ready when you get home too and play out a scene as your favorite superhero couple. And, of course, there's always some fun in playing the villains too…
9. The Nurse and Patient
What's more iconic in the world of sexual roleplay than the nurse and her patient? This particular roleplay scenario is primed for props and puns, making in a great bit of tongue-in-cheek fun in addition to a sincerely arousing sexual scenario.
Get your partner to strip down to a robe and ask him to wait in the bedroom before surprising himself with a much-needed medical examination. The rest writes itself.
10. The Artificial Intelligence and User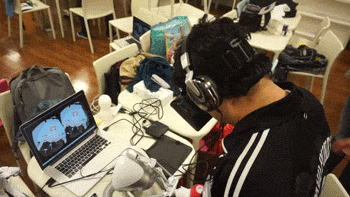 This one is for all of you Kiiroo users out there.
Introduce a little bit of Kiiroo roleplay into your messaging sessions by pretending to be an artificial intelligence with an interest in human desire. From there open up the Kiiroo Platform and act as if you're either a voluptuous Ex Machina-style Cyborg hacking your partner's private play session or the next Scarlet Johansson from Her being taught the ways of erotica (but, y'know, without the bittersweet ending).
Sex tech and roleplay have never felt so good together.
And That's All For Now!
As you can see there are so many ways to surprise your partner with the perfect sexual scenario to get you both in the mood for a retreat from reality. Pick one from this list (or make up your own) and when you come back from the fantasy you may just find yourself closer than ever in reality.
PUBLISHED BY
Emmeline Peaches
Follow Emmeline on Twitter